Open media in modal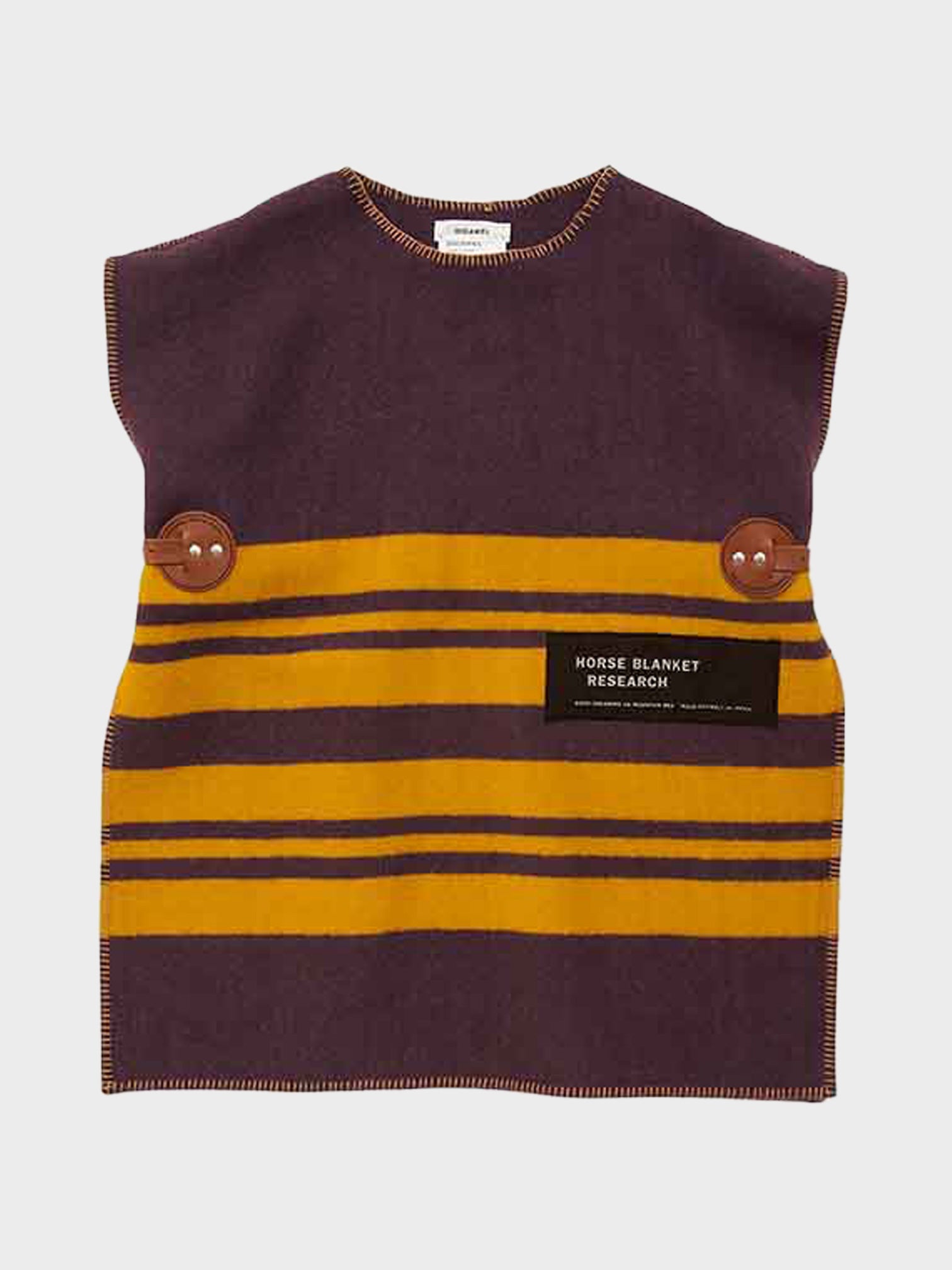 Open media in modal
Open media in modal
Open media in modal
Open media in modal
Open media in modal
Open media in modal
Open media in modal
1
8
DIGAWEL × HORSE BLANKET RESEARCH / HORSE BLANKET VEST (MUSTARD / PURPLE)
HORSE BLANKET RESEARCHとのコラボレーションアイテム。
上質な国内産の生地を贅沢に使ったホースブランケットベストです。
ホースブランケットとは19世紀のアメリカで、馬が人間の日常生活の中にまだ多く存在していた時代、夜、厩舎の中で馬が眠るときにゆっくりと休めるようにと掛けられていたウールのブランケットのことを指します。
ブランケットがずり落ちてこないよう首の回りに固定しておくための革ベルトとバックルが縫いつけられている点が特徴的なものでした。
これをキャンプの防寒具として使えるように我々人間仕様に置き換えたのが、
HORSE BLANKET RESEARCH。
馬が眠る時に背にかけられていた毛布ということもあり、人用よりも大きく厚みがあることが特徴です。
大判のブランケットにネックを付け、サイドはレザーストラップで留めるシンプルな作りのオーバーベストです。
ベストとして使うことはもちろん、膝掛けとしても使える万能なアイテムです。
スタイリングのアクセントにもなり、男性でも女性でも着用が可能です。

■Material
Body : Wool 100%
Parts : Cow leather 100%

■Size guide
One size fits all — 着丈79cm,身幅68cm

■Model
モデルは173cm / 62kgです。
ABOUT THE BRAND

How can we translate the atmosphere associated with clothing into design?" This is a brand that pursues a theme based on a straightforward and unique philosophy and a careful balance of silhouettes. The brand proposes a way of clothing that affects the wearer's mindset in the daily routine of "wearing clothes".
Shipping Information

iii3 ships to over 25 countries worldwide.

All orders are dispatched from our store location in Kashiwa, Japan. Orders from outside Japan, particularly from the EU and Canada, may be subject to import taxes and VAT. These potential charges would be the responsibility of the recipient and cannot be paid by iii3. It is recommended that you look up your country's "Duty the minimis value" and "Tax the minimis value" to understand what to expect regarding potential fees.

For more detailed information, please visit our shipping info page.