Open media in modal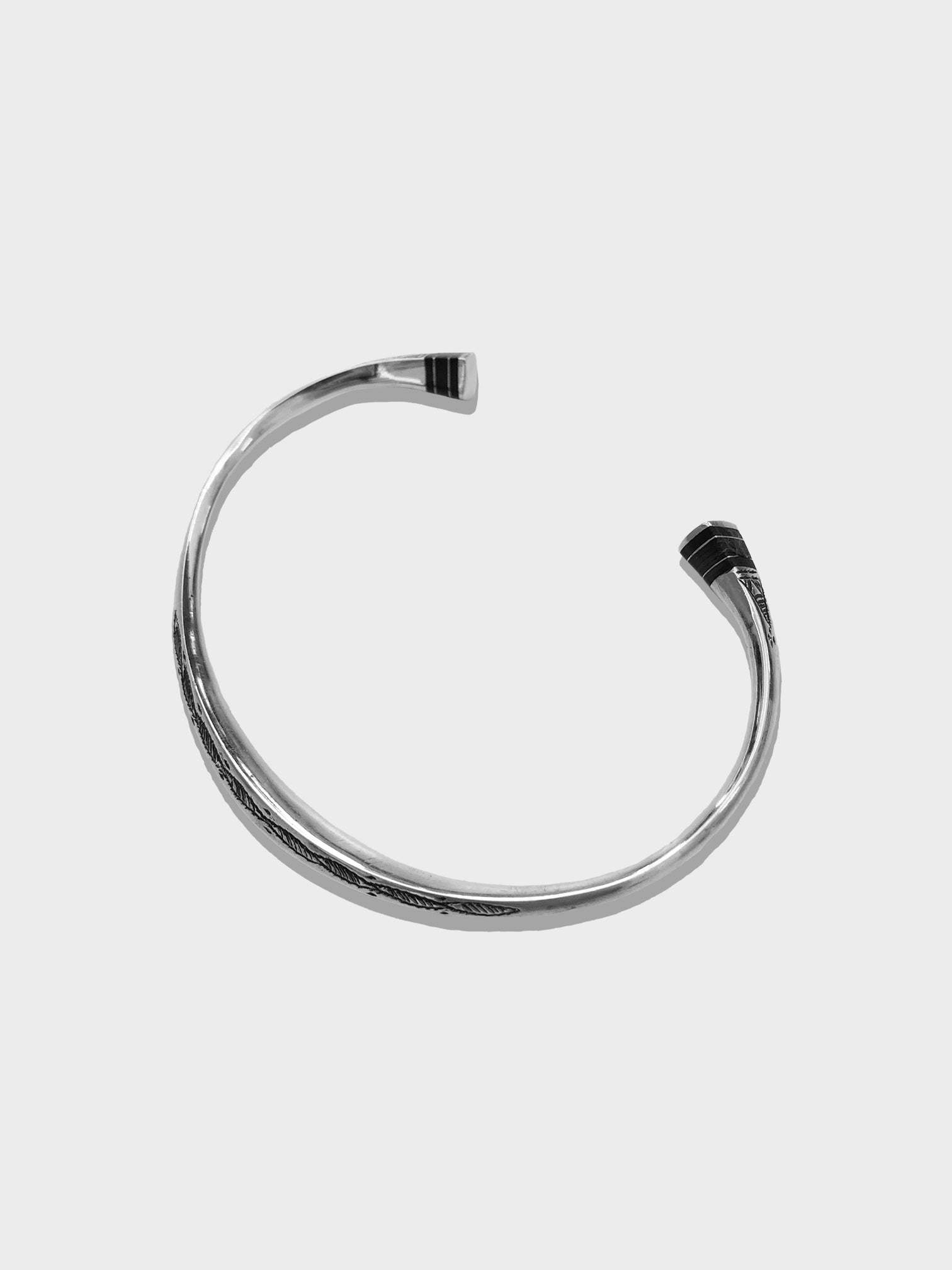 Open media in modal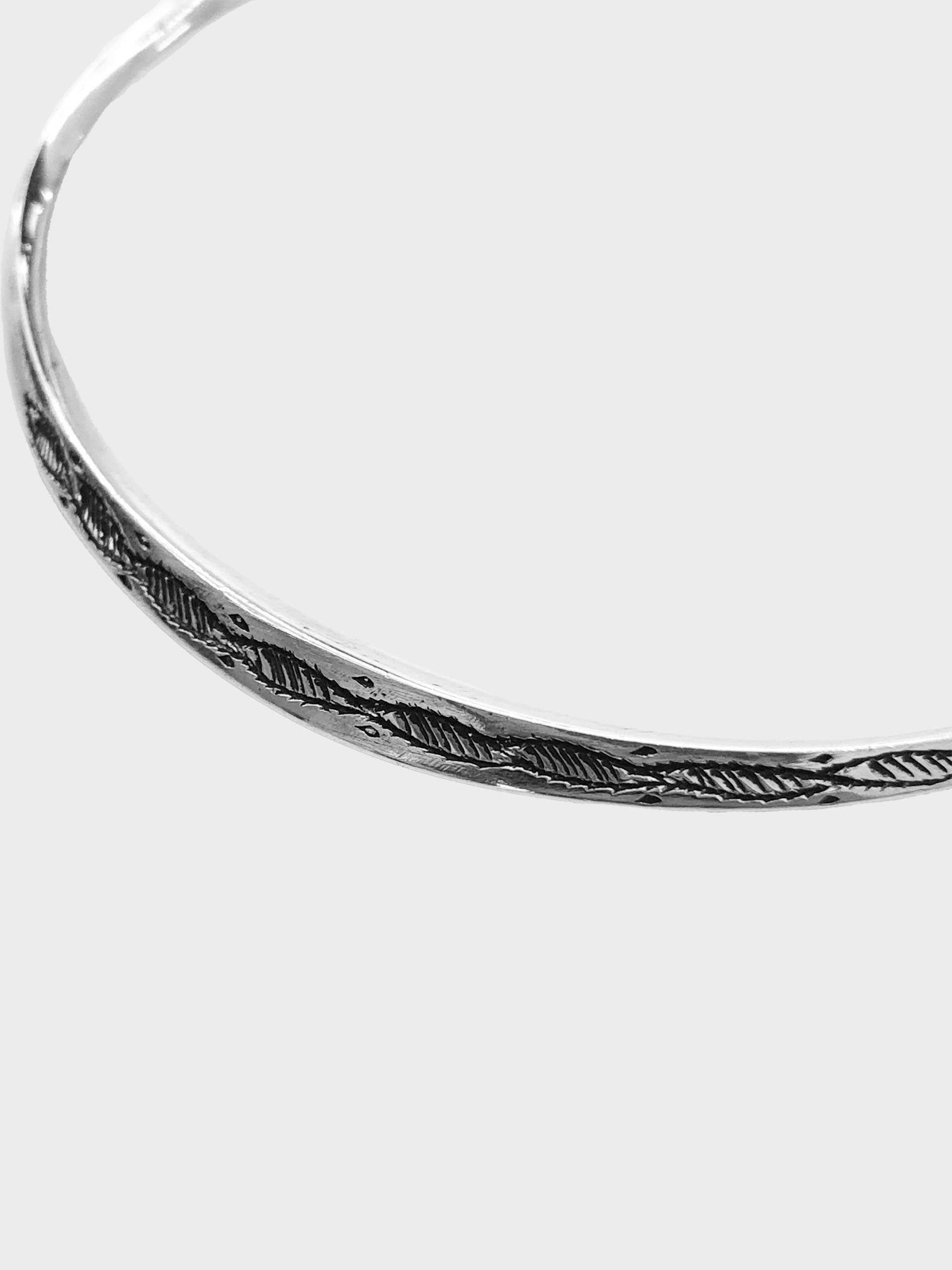 Open media in modal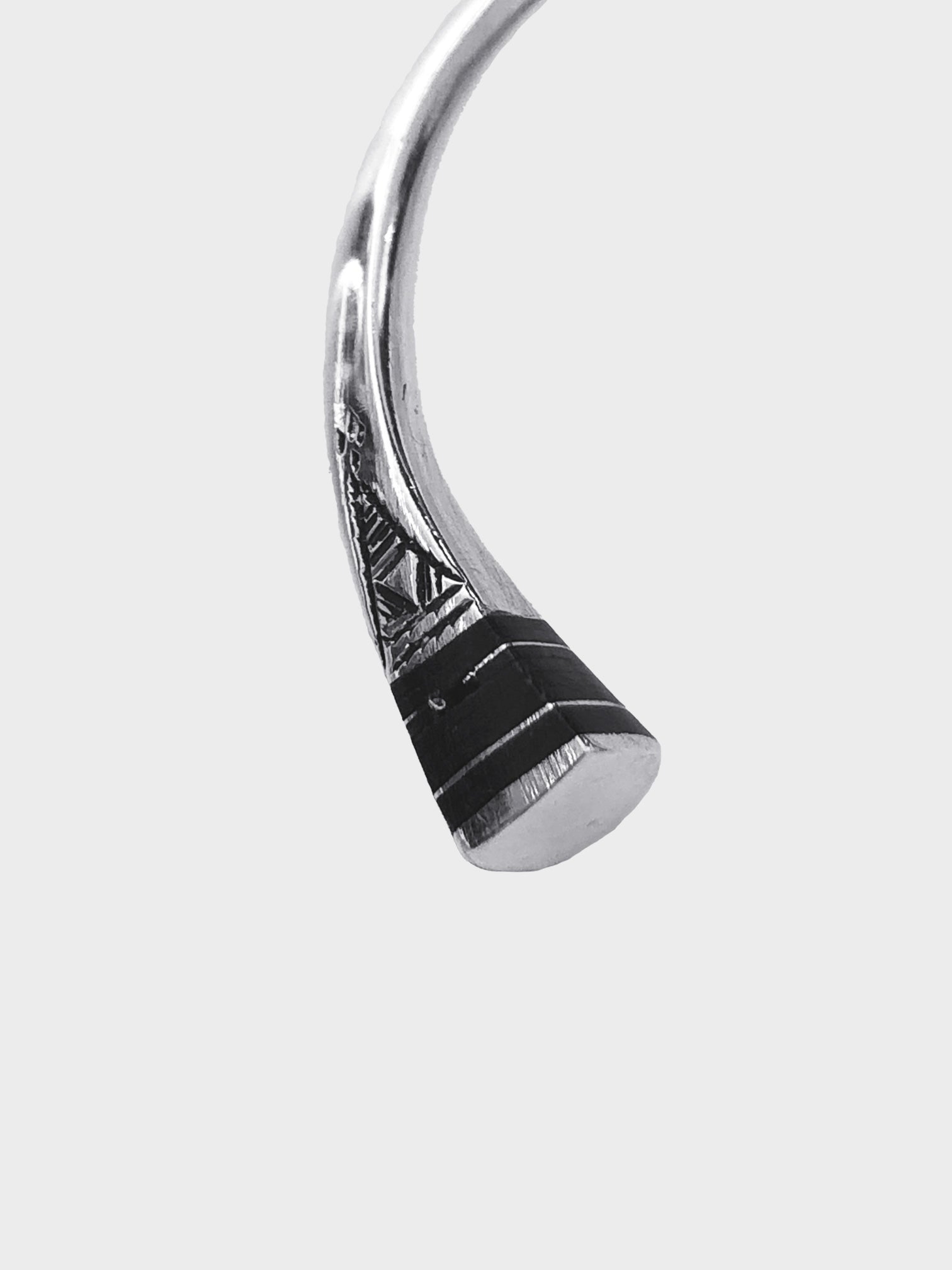 Open media in modal
1
4
Touareg Silver / EBONY WOOD BANGLE
■MATERIAL : SILVER

■SIZE : 13cm / 15cm

■COMMENT :
The Tuareg peoplelive nomadically in the Sahara Desert, the largest desert in the world
The blue people
live by nomadism.
This silver accessory has been handed down from generation to generation as a traditional craft of the Tuareg people.


It is made ofpure silver (nearly 100% Silver) and is characterized by
hand-carving,using chisels to create the pattern.

The carving is accentuated
by painting the tip with a wood called ebony wood
.

The pattern of the carving is said to have been derived
from patterns handed down in the family from generation to generation and passed down to the present day.
ABOUT THE BRAND

The Tuareg are a nomadic people living in North Africa, also known as the "Blue People" or "Warriors of the Desert. They make silver jewelry with traditional and delicate patterns, and their craftsmanship has been recognized by the world-famous brand Hermes, which still produces silver jewelry today.

Touareg silver is not the 925 silver (92.5% silver, the rest is made of other materials) that we are familiar with, but is made of near pure silver (100% silver).
The most distinctive feature is the use of ebony wood. The jewelry is made by the traditional method of hand carving traditional patterns one by one using a graver.
Shipping Information

iii3 ships to over 25 countries worldwide.

All orders are dispatched from our store location in Kashiwa, Japan. Orders from outside Japan, particularly from the EU and Canada, may be subject to import taxes and VAT. These potential charges would be the responsibility of the recipient and cannot be paid by iii3. It is recommended that you look up your country's "Duty the minimis value" and "Tax the minimis value" to understand what to expect regarding potential fees.

For more detailed information, please visit our shipping info page.